Into the Night
by Cynthia Eden
Mass Market Paperback: 384 pages
Publisher: HQN (December 26, 2017)

Two FBI agents are caught in a merciless vigilante's crosshairs in New York Times bestselling author Cynthia Eden's electric Killer Instinct series
Sheltered in the shadows of the Smoky Mountains is the suspect who's summoned FBI agent Macey Night's fears to the surface. Every day that the "Profiler," a vigilante serial killer, escapes justice is another day she's reminded of what it is to be a ruthless predator's prey. Capturing him is a craving deeper than anything she's felt in a long time. But Agent Bowen Murphy, equal parts sexy and volatile, seems hell-bent on changing that. Working together—needing, living and breathing each other—they're entwined to distraction.

Bowen's used to operating on impulse: act, don't feel. Now Macey and the controlled terror behind her beautiful eyes have him rethinking everything, including his rule to never get close to a colleague. He's willing to fight for a future with Macey, but the consequences of love could be deadly.
My Rating:
Favorite Quotes:
She felt as if she'd shattered into a million pieces and then been put together all wrong.
I just want to fall asleep in your arms and know that, for a few moments, I'm safe. Because that's what you are to me, Bowen… You're my safety in a storm.
My Review:
I fell right into this intense and intriguing story during its extremely powerful and harrowing prologue. I felt gripped by my hair and the tension in my neck did not relent until the last chapter. This was my first time reading Cynthia Eden and had no idea what to expect, I now expect to be reading her crafty tales quite often. The premise was interesting and the writing was well paced, wily, and compelling. Although the FBI didn

'

t like the idea of a killer besting them and taunting them with it, I rather fancied the idea of a killer killing off loathsome predators and wondered

–

why not let him be - until I realized there was collateral damage to innocents as well since killers aren

'

t all that discriminating

…

silly me for not thinking that through. And in the midst of all that hunting and chasing and slicing and dicing, a sweet and steamy love story blossomed

–

oh yeah

…

I liked that

…

I really like that a lot.
Empress DJ
About Cynthia Eden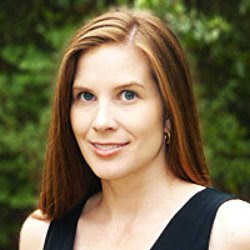 Cynthia Eden is a New York Times and USA Today best-selling author. She writes dark tales of romantic suspense and paranormal romance. Her books have received starred reviews from Publishers Weekly, and was named a 2013 RITA® finalist for best romantic suspense. Cynthia lives in the Deep South, loves horror movies, and has an addiction to chocolate. More information about Cynthia may be found at www.cynthiaeden.com.