Hotel on Shadow Lake
Publisher: Thomas Dunne Books (April 10, 2018)



Suspenseful and compelling, Daniela Tully's Hotel on Shadow Lake is at once an intricate mystery, an epic romance, and a Gothic family saga.





When Maya was a girl in Germany, her grandmother was everything to her: teller of magical fairy tales, surrogate mother, best friend. Then, shortly after Maya's sixteenth birthday, her grandmother disappeared without a trace, leaving Maya with only questions to fill the void.





Twenty-seven years later, her grandmother's body is found in a place she had no connection

to:

the Montgomery Resort in upstate New York. How did she get there? Why had she come? Desperate for answers, Maya leaves her life in Germany behind and travels to America, where she is drawn to the powerful family that owns the hotel and seemingly the rest of the town.





Soon Maya is unraveling secrets that go back decades, from 1910s New York to 1930s Germany and beyond. But when she begins to find herself spinning her own lies in order to uncover the circumstances surrounding her grandmother's death, she must decide whether her life and a chance at true love are worth risking for the truth.





"An intricate read-it-in-one-sitting mystery–cum–family saga…this is a story about murder, greed, love (won then lost), and, above all, intrigue." —Publishers Weekly (starred review)





"Tully offers the reader an epic story and emotional intimacy, with rich

characters

plunged into a

mysterious

thriller that spans continents and generations. I couldn't put it down." —Uli Edel, director of

Last

Exit to Brooklyn and Body of Evidence





"A fascinating tale of what it felt like to be a woman under the Third Reich and of one family's

long hidden

secrets." —Elisabeth Gifford, author of The Sea House





"Daniela Tully has written a captivating romantic thriller that spans decades, continents, generations and a world war. It's a story of love, tragedy

and

intrigue that vividly illustrates the unyielding grip that the past holds in shaping the future…and the enduring power of love." —Lee Goldberg, #1 New York Times bestselling author and the writer/producer of Diagnosis Murder, Martial Law

and

Missing
My Rating:
Favorite Quotes:
"Well, in the name of the German Federal Postal Services, we would like to apologize very much for the delay." … She brought the envelope closer to her eyes. The postmark read December 27, 1944… "This letter was held up, and," he started to explain, "now that the wall has come down, it finally found its way to you."

She had always known that the secrets were only sleeping. Now they had finally woken up and come back to haunt her.

"Individuality"— a word that was as misplaced in Fascism as Martha was misplaced in this world. Martha had perfected the skill of letting her mind wander in unpleasant situations. During the incessant chatter about the duties of the German woman, she traveled to the faraway places she had read about in her novels.

She must have been pretty once upon a time, but she looked like a woman who had been branded by too many blows of fate. The bags under her eyes harbored her grief for all eternity; the deep wrinkles were not laugh lines but had furrowed the face in those places where sorrow had constantly contorted it. The way she watched him made him feel like an intruder, the eyebrows deeply furrowed, a glint of suspicion in her eyes.

It was December 1941 and I was standing in front of the building that housed the Office of the Coordination of Information, a name that brought to mind only bureaucracy and moldy folders.
My Review:
After the fall of the wall in 1990, a letter was delivered, forty-six years late, and it meant everything and changed nothing. This book gutted me, but in the best way. I didn't fall in all at once as I initially struggled a bit with the foreign words used for food, towns, and landmarks; but I was sinking bit by bit and didn't even realize I had become fully immersed in the story until I was startled by my husband tapping my shoulder, causing me to look up while expecting to see the trees of the Bavarian forest I had just left behind on my Kindle. Gasp, it was brilliant! The writing was superb, I was sucked into a vortex that held me right there with them, in both timelines. I was enthralled and totally invested. The storylines were well-crafted, extensively researched, and maddeningly paced. I was taut with tension and consumed by the intrigue, I couldn't have stopped reading if my hair was on fire. I love when that happens!
The character of Martha wasn't fooled by the hysteria that consumed her addled mother and increasingly brittle twin brother during the late 1930s. Martha escaped the disheartening chaos and atrocities within her home and community by surreptitiously reading her stash of banned books, which is something that we fellow readers can totally relate to. The wickedness of the public book burnings felt like murder to Martha, who had passed on her love of stories to her granddaughter Maya who was featured in the present-day timeline of the story.
I have always had a quick trigger revulsion for bigotry and discrimination, and in particular – Nazis. I distinctly remember being a pre-adolescent learning history in elementary school and fervently questioning my uptight parents about my ancestry and demanding to know if I had even a drop of German heritage and melodramatically stating with ardent conviction I would need a bloodletting and transfusion to rid myself of it. If it were only that simple… Nazis were and continued to be – vile. Evil has always walked the earth but there seems to have been an over-concentration of it during that dark and demented period of Third Reich madness. I'm not naive enough to believe the horrifying era in human history leading up to and during WWII was unique. I see far too many frightening corollaries within our current regrettably imbecilic political climate to what occurred in the 1930s and 40s with the systematic loss of liberties, control of the media, messages of hate, and moronic leaders grabbing power. History appears doomed to repeat itself. I can only hope we do a bit better in this century than the last
.
Empress DJ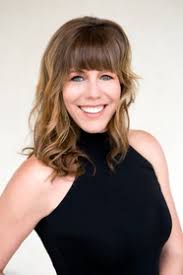 About Daniela Tully

DANIELA TULLY has worked in film and television for decades, including with famed film director Uli Edel. She has been involved in projects such as the critically acclaimed Fair Game, box-office hits Contagion and The Best Exotic Marigold Hotel, as well as the Oscar-winning The Help. She splits her time between Dubai and New York. Inspired by a real family letter received forty-six years late, Hotel on Shadow Lake is Daniela Tully's first novel.