Close Contact
by Lori Foster

Mass Market Paperback: 400 pages


There's no resisting a desire like this…

MMA fighter Miles Dartman's casual arrangement with personal shopper Maxi Nevar would be many men's fantasy. She seeks him out, they have mindblowing sex, she leaves. Rinse, repeat. Yet lately, Miles wants more. And when Maxi requests his services via the Body Armor security agency, he's ready to finally break through her defenses—and protect her day and night.

Receiving a large inheritance has brought chaos and uncertainty into Maxi's life. Her ex has resurfaced, along with lots of former "friends," and someone is making mysterious threats. Then there's Miles, who doesn't ask for anything…except her trust. Pleasure is easy. Now Maxi has to give her heart as well as her body…or risk losing a man who could be everything she needs.
My Rating:


Favorite Quote:
It's like an assortment of delicious man candy, isn't it? One at a time is shocking, but all together, they steal a girl's breath away.
Goodreads has 252 distinct listings for Lori Foster while I have just finished my first one, of many, where have I been? Close Contact was an entertaining and steamy tale of romantic suspense, although it was initially a bit maddening as the main character was slow to share information and was rather sparse on the details concerning her intriguing situation. I wanted to give her a pinch or two and tell her to spill it, but the story was worth the wait and in addition to suspense and dangerous devilment from an unknown menace, a sexy second chance romance was steaming up the windows and singeing the sheets. I had developed and cast aside several theories yet had not suspected the actual culprit, I love when that happens. The writing was interesting, intriguing, and easy to follow; I will be greedily haunting Ms. Foster's listings from now on.
Empress DJ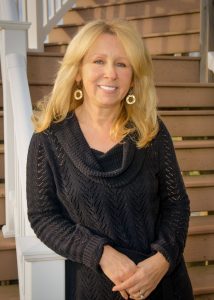 About Lori Foster
Lori Foster is a New York Times and USA TODAY bestselling author with books from a variety of publishers, including Berkley/Jove, Kensington, St. Martin's, Harlequin and Silhouette. Lori has been a recipient of the prestigious RT Book Reviews Career Achievement Award for Series Romantic Fantasy, and for Contemporary Romance.