Reginald Bones #1 and #2
by Lucian Bane
Cover Designer: Sabre Gray & Bane Cover Studio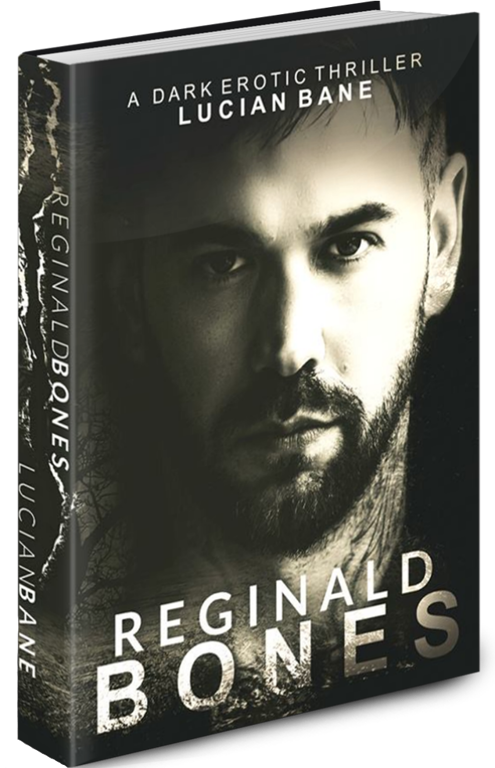 Bones is hell-bent on hiding from the world.
Reginald is hell-bent on living in it.

Bones vowed to never talk to women again.
Reginald is falling for the one that visits their graveyard.

The problem is, Reginald and Bones share the same body.
And when Bones gives an inch to accommodate Reginald
His dark past returns to devour them whole.
My Rating:


Favorite Quotes:
Without specifics, Reginald had one main directive. Protect the world from Bones. Make him look normal. Hide him. It was like being called to an emergency without being told what the emergency was.
I seem to have been fated to be in the death business… If I'm not ending a life, I'm putting the ended ones in the ground.
You just topped off that coo-coo cake with little sprinkles of insanity.
My Review:
Reginald Bones was initially quite confusing until I caught on to Mr. Bane's clever form of stylized writing, then a mist of creepiness wafted in which was later followed by an antsy and prickly awareness and sensations of snakes in my intestines. However, even with the full awareness that the further I delved into this twisted tale that the odds were sharply in favor of an even deeper darkness lurking; the narrative was so fiercely compelling and intriguing that I could not stop reading. Damn, could there be something wrong with me?!?
I postulate that the illustrious Lucian Bane must wield a magical pen as his words conjured a Siren's call - which effectively, and repeatedly, lured me to the rocks. I was fascinated, captivated, and mesmerized by how these weirdly irresistible yet deeply disturbed individuals meshed, and I could not read fast enough. The constant bickering was at times comical and at other times chicken-skin chilling. Have no doubt, Bones was a sadistic psychopath, and not your run of the mill one either. Bones was extra special and bumps it up a few levels. Yet he cares deeply for Reginald and endeavors to protect him. Reginald is actually rather sweet and is essentially Bones' Jiminy Cricket, although he also naively and fearfully aids and abets. Reggie does get a few licks in here and there, my favorite being with his choice of Red Hots, a candy despised by Bones – I just loved that. Those unexpected and quirky little details take an interesting plot and weave it into a well-crafted story. Well done, Mr. Bane!
Empress DJ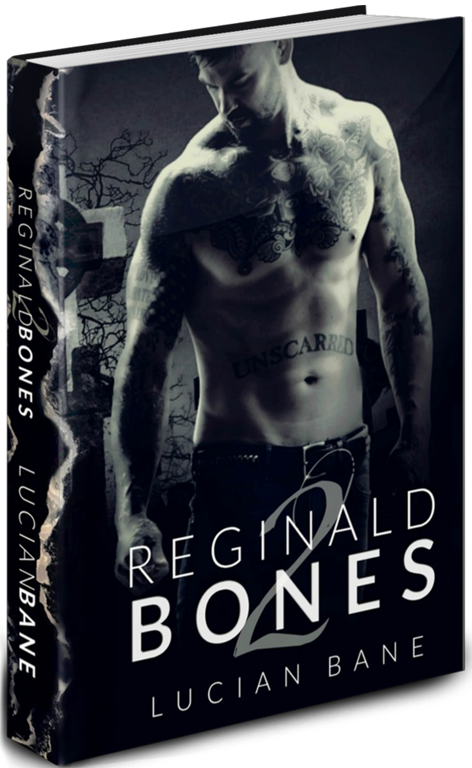 Bones should have known allowing Reginald to "date" a woman would end badly. And if he'd known how badly, he would have never allowed it. But it's too late. She's in their life, she's in their mind, and she's in their basement with a death wish. And after discovering her dirty secrets, Bones is ready to oblige her.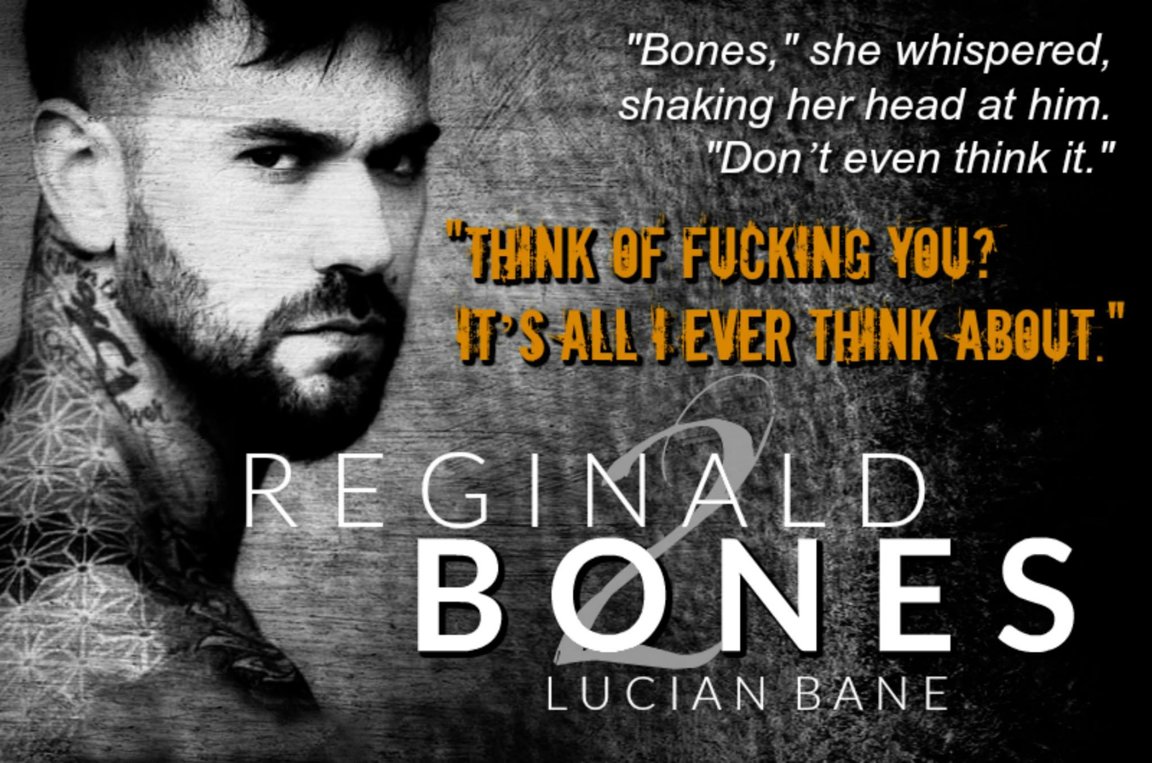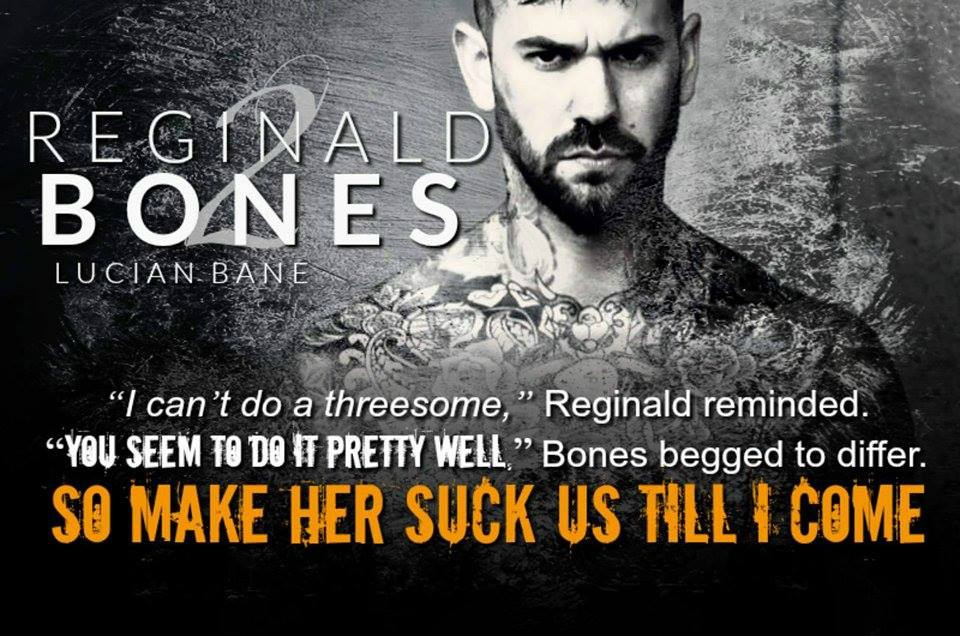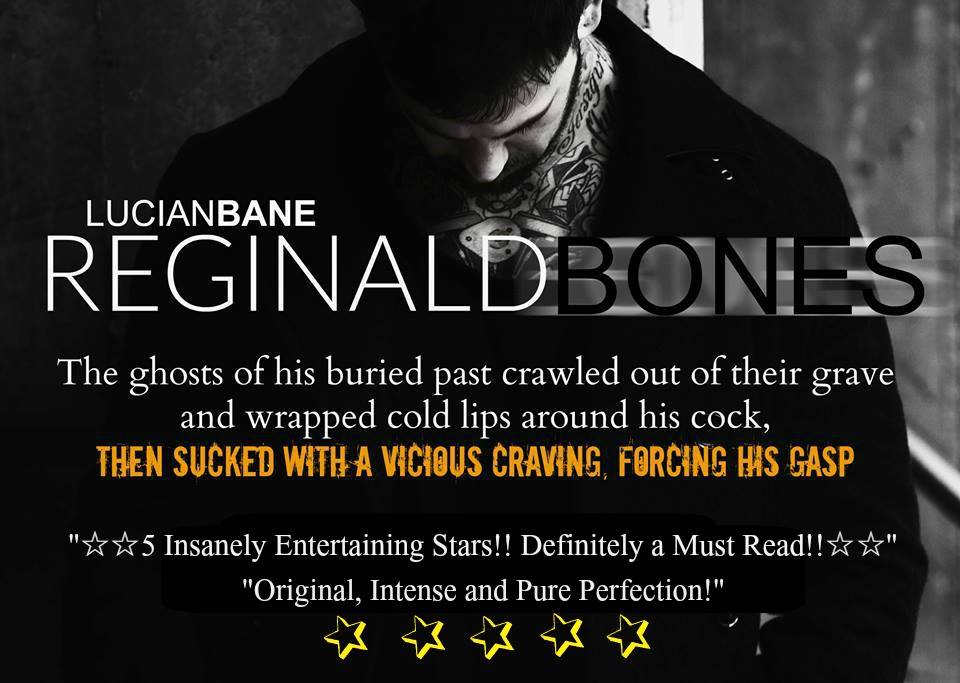 My Rating:


Favorite Quotes:
The disturbing sight of two men fighting in the same body held her immobile, midway up the stairs. The straining face slowly morphed into one of purpose. Then rage.
I'm ready to do something worthwhile with my life. Not being a whore I think is a good place to start.
Like he doesn't like it when I eat beets. They make his balls itch and swell up.
My Review:
Lucian Bane is a clever, crafty, and twisted wordsmith. The second installment of Reginald Bones thickens the plot significantly, and brings so much more Bones and well, more or most everything found in Part 1. More intrigue, suspense, creepiness, angst, violence, erotic sensual scenes, profanity, desperation, inner turmoil, animus between the characters, and most surprisingly - significantly more heartfelt emotion. The characters were struggling with their bizarre circumstances and attempting to find their footing while also grappling to fill in the black holes of Bone's awareness when the worst of the worst happened that set off a destructive path. I kept waiting for someone named Thomas to show himself but a much different and unexpected visitor popped in for a surprise ending. I am inside out and just beside myself while agog with anticipation for the next installment. I am also seething and feeling rather resentful and annoyed with the talented Mr. Bane as I despise cliffhangers with the heat of a thousand suns. I am stamping my little foot while turning the air blue in pique.
Empress DJ

I'm a husband and author, and I may be a little religious about both. I like writing hot sex and encapsulating it in the delicate white silk of devotion, commitment, and maybe even a little psychotic obsession.

Check out my everything here