Paperback: 384 pages
Publisher: Atria Books (May 29, 2018)
In this gripping follow-up to Love Lies Beneath, #1 New York Times bestselling author Ellen Hopkins's "fabulous, sex-filled masterpiece of mystery and romance" (Library Journal, starred review), beautiful, wealthy Tara Lattimore's story continues when her sinful past threatens to derail her current marriage—and her sanity.
Tara thought she was finally settling down when she married the handsome Dr. Cavin Lattimore. Just as she was willing to overlook his gambling habits, she discovers his secret meetings with Sophia, his gorgeous ex-girlfriend and his son Eli's occasional girlfriend. Life gets even more complicated when Tara's niece, Kayla, starts hooking up with Eli. In a matter of weeks, Tara has reluctantly gone from rich, single San Francisco professional to Lake Tahoe housewife managing her niece's whiplash moods, while resisting her stepson's tantalizing sexual advances.
Adding to the family drama is her younger sister, Melody, who's having a serious marital breakdown, which means she might know something about her husband Graham and Tara's brief dalliance years ago. As Tara's fragile trust in her family teeters, timed with the arrival of certain people from her past, she also can't shake the feeling that someone's watching her. Baiting her.
Tara has always considered herself a tough, self-made woman after surviving a childhood defined by poverty, abuse, and neglect. For years, she suffered from the sins of others. She committed a few of her own. Now she wonders if the misdeeds of her past are about to catch up with her—and if she can ever outrun them.
My Rating:


Favorite Quotes:
Nice guy? Kill me now… A nice guy is roughly the equivalent of a decent girl. They're like comfort food. Satisfying, but in all the wrong ways.
Worry causes wrinkles, and no one's attracted to those.
My Review:
Mind blown! I had actually started to panic as after another intriguing yet slow build during this well-crafted and engrossing, yet maddeningly paced addictive tale, the storyline exploded at the 97% mark and I gasped as my heart seized in fear of another heinous cliffhanger. I was grinding my teeth, blinking hard, and ready to foam at the mouth! But, thankfully, I stumbled through an action-packed final 3% that left me so breathless I needed to read that 3% again much slower to absorb it all. W.O.W. Ellen Hopkins is a master storyteller who is also an evil genius and a wily minx. Her tantalizingly twisted yet alluring characters with their shady half-truths and bewitching storylines kept me 100% engaged yet somewhat itchy throughout. I had formed numerous wild theories of how the story would conclude but would never have dreamed up how all those little tightly woven threads knitted themselves into this finale. My gray matter will never be the same.
Empress DJ

About Ellen Hopkins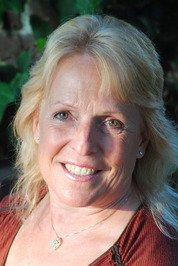 Ellen Hopkins is the #1 New York Times bestselling author of thirteen young adult novels, as well as the adult novels Triangles, Collateral, and Love Lies Beneath. She lives with her family in Carson City, Nevada, where she founded Ventana Sierra, a nonprofit youth housing, and resource initiative.